Radionics and the Horder Report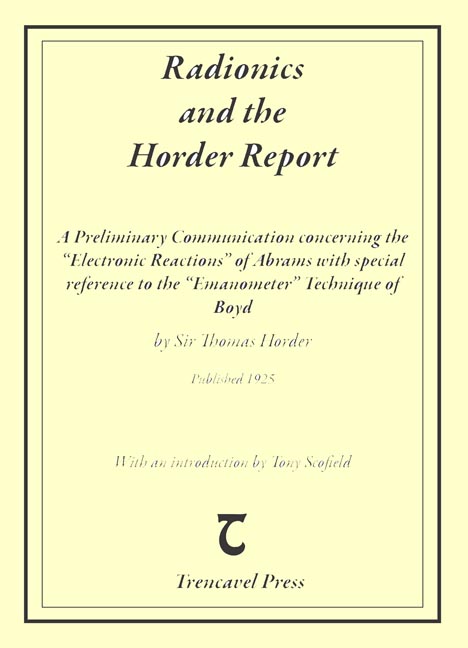 In 1925 Sir Thomas Horder and his committee produced a report on their tests on Boyd's Emanometer, a modification of the diagnostic technique developed by Albert Abrams which lead to the development of radionics, a technique of distant healing used today.
These carefully controlled trials were astoundingly successful and demonstrated the ability of the operators to accurately identify materials presented to them. It stands today as one of the most successful demonstrations ever of the accuracy of an analytical technique used in complementary medicine.
The original report has long been out of print and is extremely difficult to find. In this book the original Horder Report is reprinted in full and is prefaced by an introduction by Tony Scofield on the Emanometer and its inventor, Dr W.E. Boyd.
68 pp booklet, card covers. £5.99. ISBN: 978-0-9545786-3-3